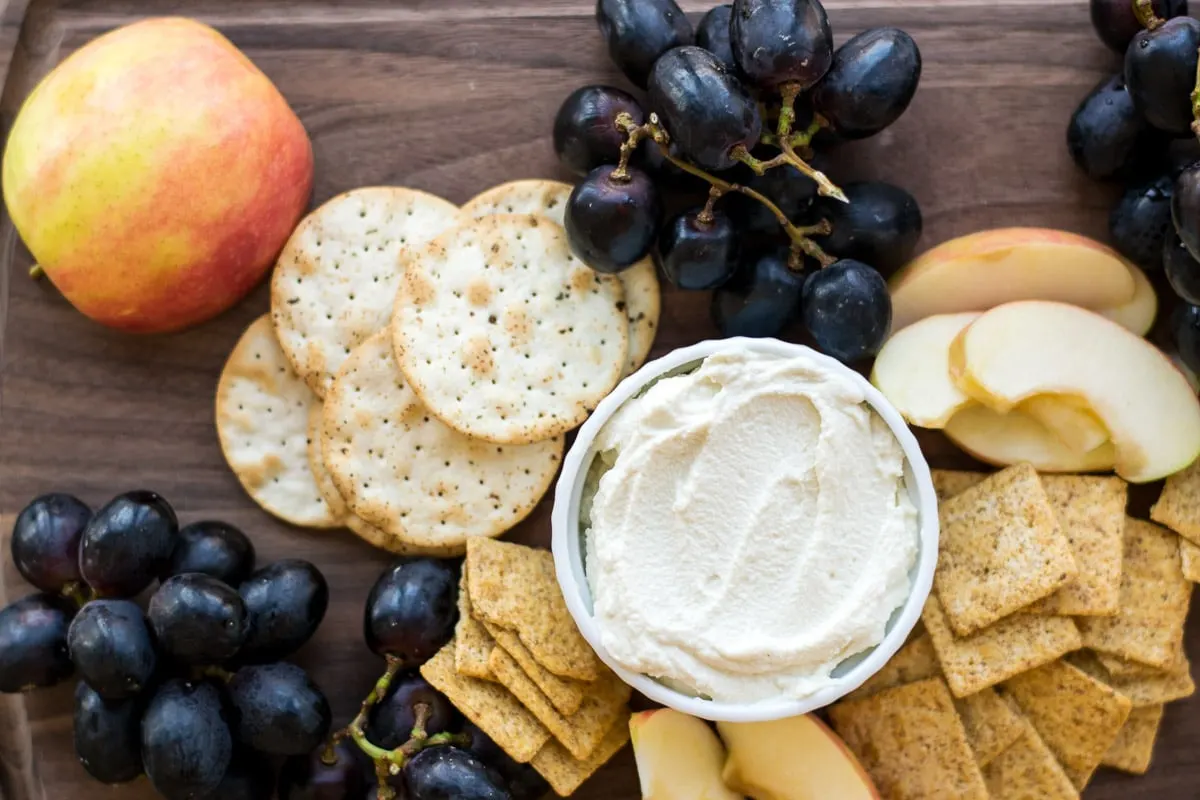 This almond cheese is my go-to for an almost-instant, creamy, versatile spreadable cheese. It blends up in no time, has only 5 ingredients (+ water), and is great for immediate gratification! I spread it on toast, fill homemade ravioli with it, dollop it on pizza, and stuff jalapeños with it (recipe here)!
It's also great for when I'm having no luck with culturing my cashew cream cheese–which, by the way, seems to be a regular occurrence for me since moving to DC (anyone have any insight as to why DC hates my culturing attempts?).
This creamy almond cheese is rich and salty, lemony, and a little sharp tasting from the garlic. It's really delicious. Almonds don't blend as smooth as cashews do, but that's actually perfect in this style of cheese.
It's still a very creamy cheese, and that little bit of texture makes the cheese have a lovely crumbly affect. This can be increased by baking the cheese at your oven's lowest temperature to dehydrate it.
If you want to be like me and eat toast for breakfast regularly, this cheese pairs so perfectly with my overnight artisan walnut bread. So maybe try out that bread recipe alongside the cheese and treat yourself for breakfast!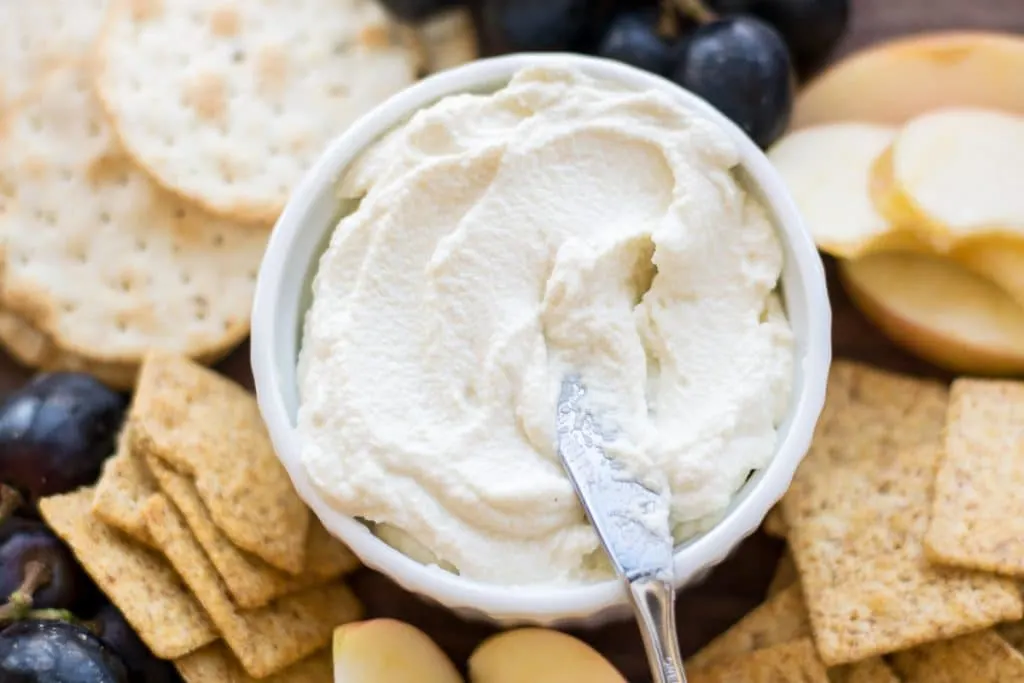 If you want to expand your homemade vegan cheese repertoire, I've got a couple other recipes for you to try! The same day vegan mozzarella is perfect to use in any melty cheese capacity, and my vegan roasted jalapeño cheese is melty and spicy and makes a perfect quesadilla (or, clearly, bagel topper).
Let me know if you make this creamy vegan almond cheese, I love seeing & hearing about it when you guys make my recipes! Leave a comment and/or rate the recipe below, tag me on Instagram (#thecuriouschickpea), or share with me on Facebook!

Notes:
The almond cheese will thicken slightly as it sits in the fridge, but if you want a thicker and slightly crumbly cheese, put it in a pyrex container or a small baking dish and bake at 200 ºF for 30-60 minutes to dry it out a bit.
To soak the almonds, either cover them in boiling hot water for 30 minutes, or leave them to soak in cold water for at least 2 hours (refrigerated if more)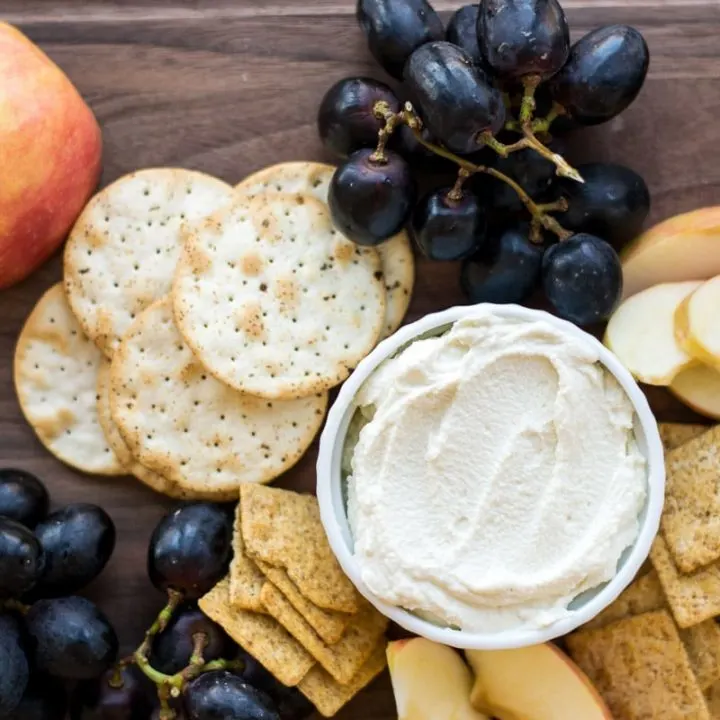 Creamy Vegan Almond Cheese
A creamy almond based vegan cheese. Can be used as a cream cheese or a chevre type cheese.
Ingredients
2 cups blanched slivered almonds, soaked and drained
1/4 cup olive oil
2 cloves garlic, peeled
1 1/2 tsp salt
1/2 - 3/4 cup water
1/4 cup lemon juice (~ juice from 1 lemon)
Instructions
Put soaked almonds, olive oil, garlic, salt, and 1/2 cup of water* in a blender or food processor. Blend until smooth and creamy, scraping down as you go. Add more water a little at a time if necessary.
Then add lemon juice and blend to incorporate. Taste and add salt or more lemon juice if desired.
Notes
If you know you want a thicker cheese, you can try starting with only 1/4 cup of water and only adding more if your machine needs it.
This recipe is slightly adapted from The Vegetarian Times