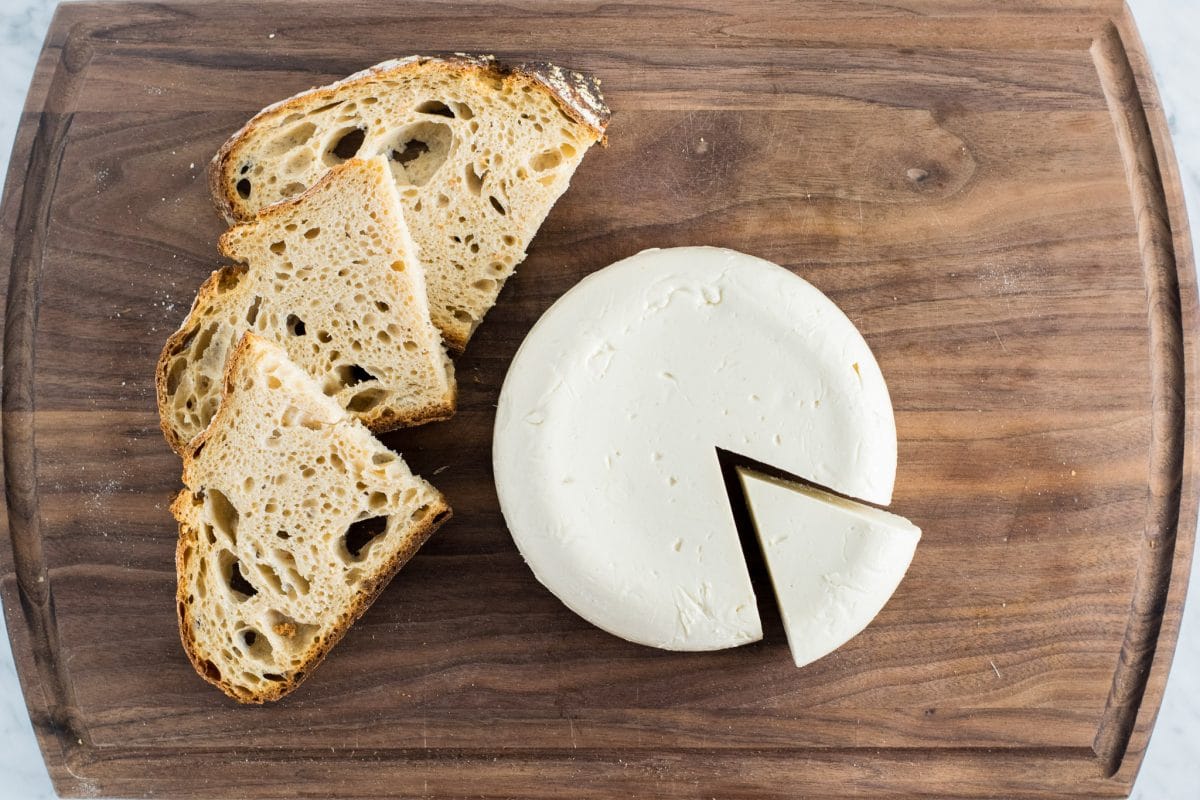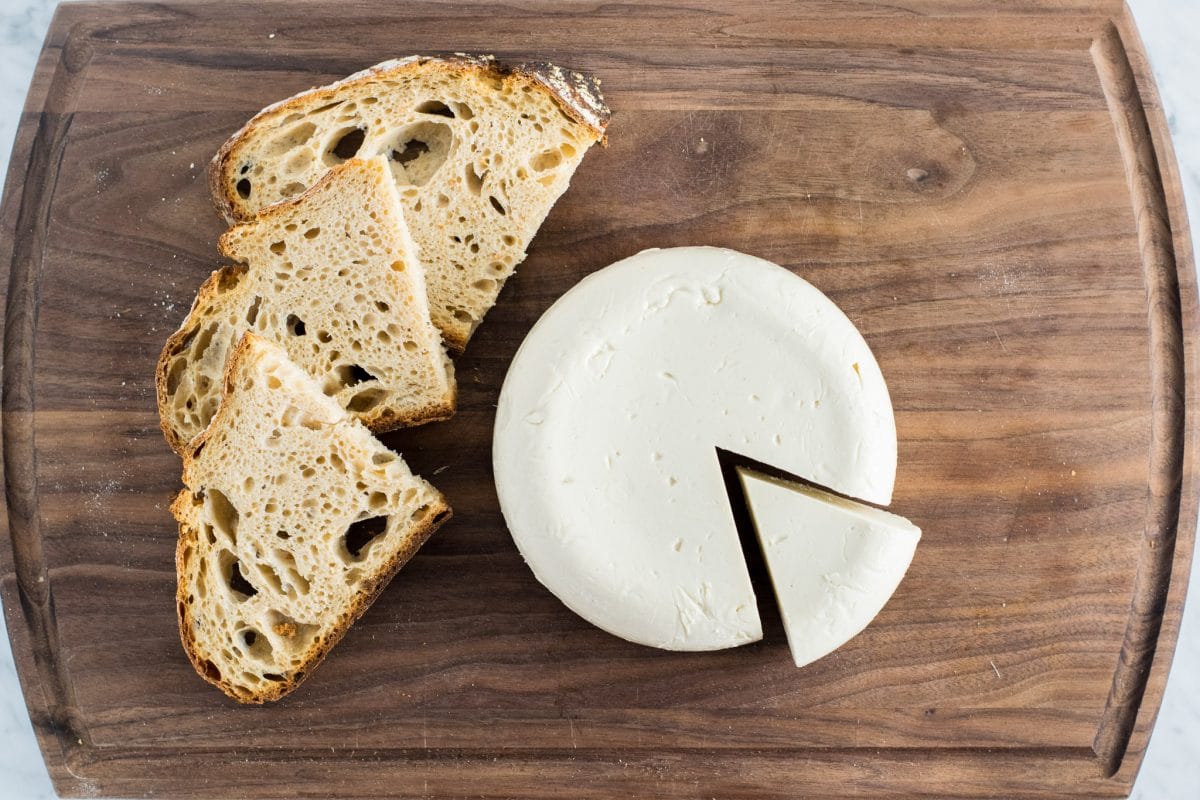 You guys have to try this super easy, 10 ingredient, almost instant, same day vegan mozzarella cheese! This vegan cheese is super versatile. You can use it on pizza (recipe here), put it in stromboli (I especially love the texture of the cheese in this application), and it's great in a hot or cold sandwich.
You could even eat it plain with some crackers. It can be grated and also slices super well! Basically, any time you want a mild, creamy, melty vegan cheese this recipe is perfect!
I love all the vegan cheeses that have come onto the market in the recent years (and use them regularly, especially on pizza), and am thankful that they are a thousand times better than the non-dairy cheeses I grew up eating. That being said, store bought vegan cheeses can be expensive, and depending on where you live, your favorites might be a bit hard to track down.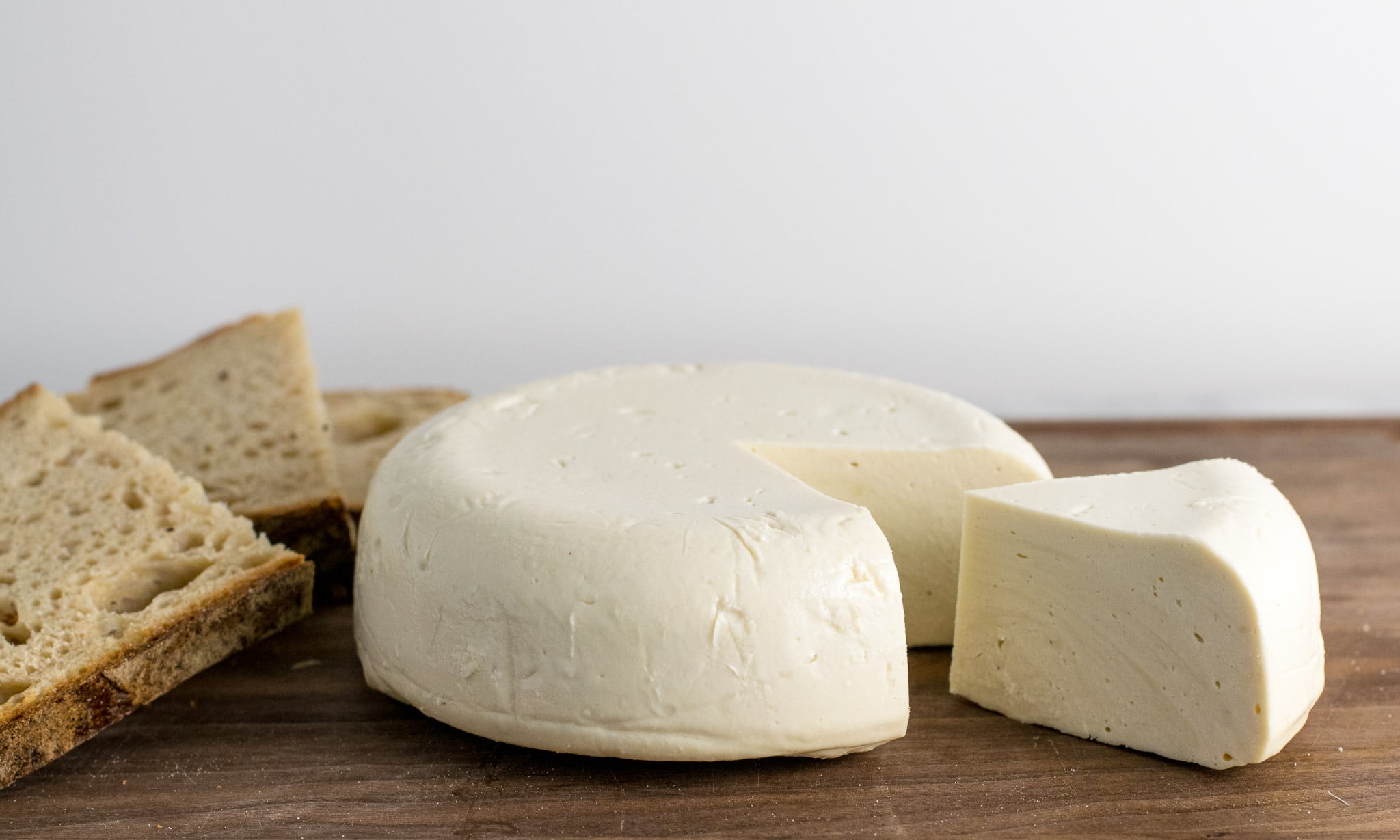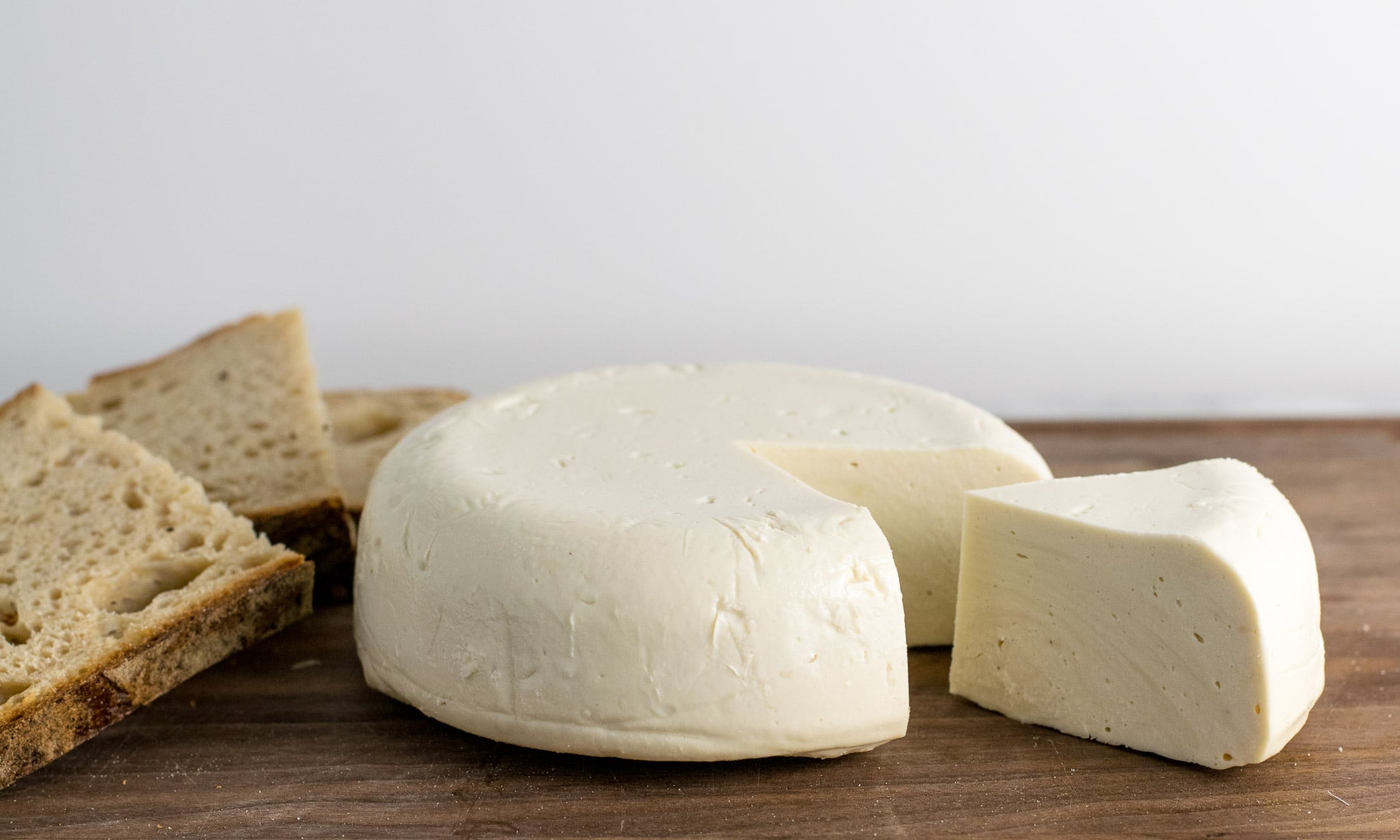 Then there's the point that homemade stuff tastes better than a lot of the mainstream commercially available options. This mild mozzarella style vegan cheese is my go-to I want cheese, a lot of it, and today please option.
Cashews and refined coconut oil combine to provide the ultimate rich, creamy mouthfeel. Sauerkraut liquid and coconut vinegar give it that slight fermented funk without having to actually mess with the delicate process of fermenting nuts. Garlic gives a little depth of flavor and a slight bite to the cheese (as all good cheese must have a bite).
Nutritional yeast rounds out that cheesy, nutty, umami flavor. Salt, because, duh, cheese must be salty. Then tapioca starch gives it that stretchy quality, while carrageenan (which, yes, I think is fine to eat in the occasional dish) gels it firm.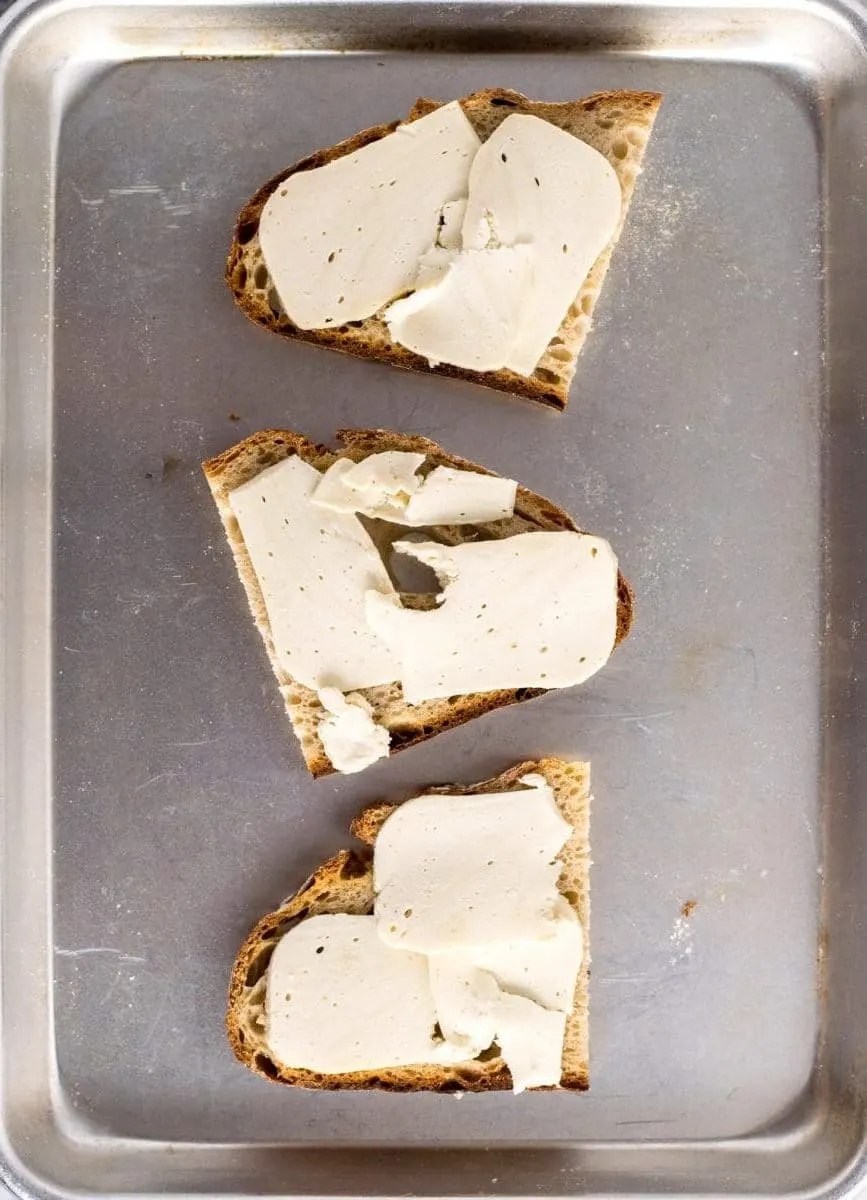 It is so simple to make. Throw the measly 10 ingredients into a blender, whiz it together until smooth, and then heat for several minutes to thicken! Then it can be used immediately, or if you let it cool all the way to room temperature and chill in the fridge, it becomes hard enough for clean cut slices and grating.
Let me know in the comments if you make this dish, rate it, or tag me on Instagram!
Notes:
You must use kappa carrageenan in this recipe. Iota carrageenan will not gel properly. You can purchase it through Modernist Pantry or on Amazon. If you would like to substitute agar, check out the notes below the recipe.
You can cut the coconut oil in half, to 1/4 cup, replacing it with an equal amount of water, or sauerkraut juice. It will have a less rich result, but still be very tasty!
If you fall in love with making your own vegan cheese, check out Artisan Vegan Cheese, my cheese making exploits wouldn't have been possible without Miyoko Schinner's work!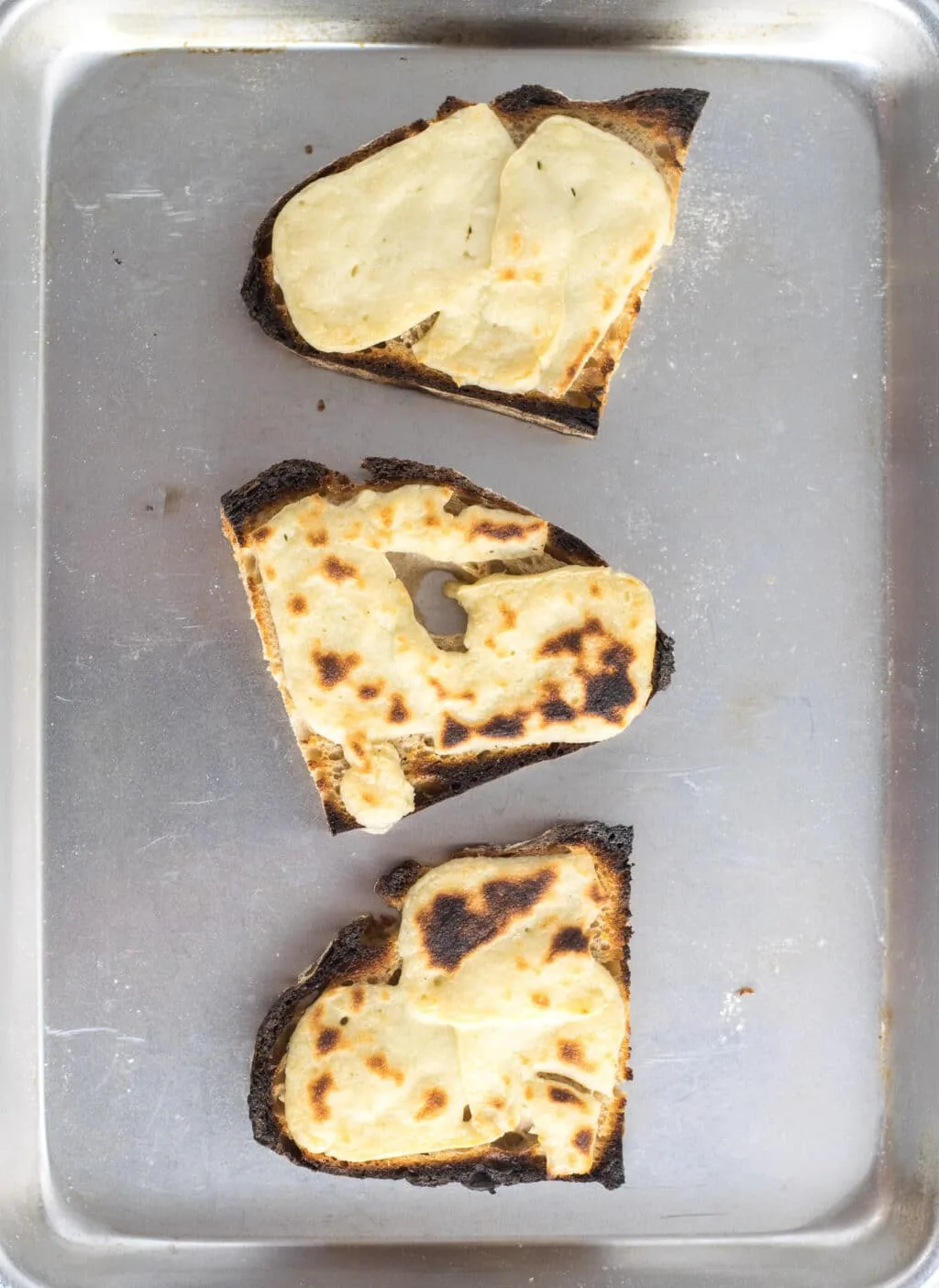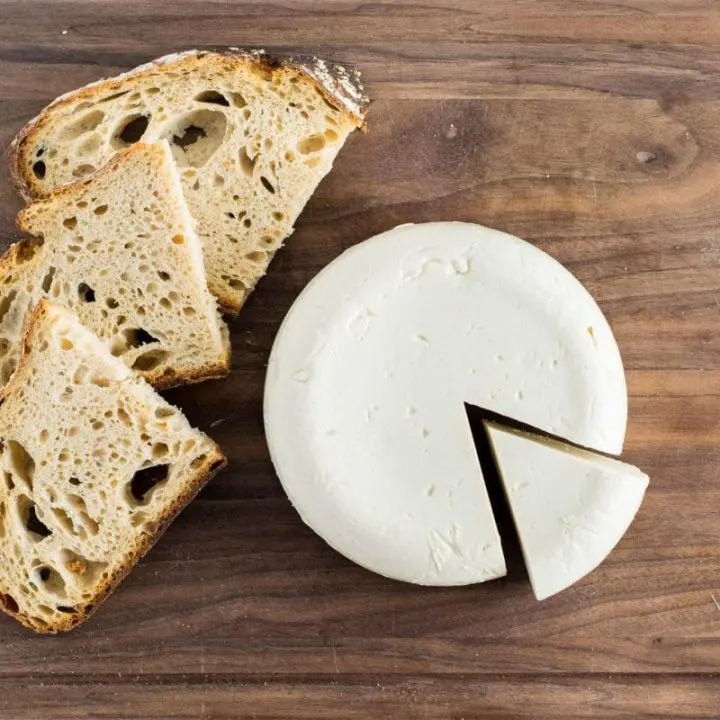 Same Day Vegan Mozzarella Cheese
Total Time:
6 hours
20 minutes
A versatile creamy vegan cashew based cheese that melts! Makes around 520 g of cheese, or about 3 cups.
Ingredients
1 cup (125g) cashews, soaked if not using high speed blender
1 cup (235g) water
1/4 cup (55g) sauerkraut juice
1/2 cup (100g) refined coconut oil
1 tsp coconut vinegar*
1 clove garlic
2 tbsp tapioca starch
1 tbsp nutritional yeast
1 tbsp kappa carrageenan*
1 tsp salt
Instructions
Put all ingredients into the blender and blend until smooth. This may take a few minutes depending on your blender. Pause and scrape down the sides a few times, as necessary.
Pour blended mixture into a medium pot and heat over medium on the stove. Heat for several minutes, whisking constantly, until thickened and glossy. If you have a thermometer, it should reach 150 ºF. If the mixture splits, you've cooked it too long, but just use an immersion blender to bring it back together.
Transfer to a greased mold (such as a pyrex container) or one lined with plastic wrap. Let cool to room temperature, then transfer to the fridge until you are ready to use it.
Notes
*You can substitute a different mild, light colored vinegar for coconut vinegar, such as champagne vinegar, white wine vinegar, or sherry vinegar. Or use lemon juice. Each of these will produce a slightly different result.
*If you do not like to use carrageenan, you can use 2 tsp agar powder (reserve 1/2 the water when blending and do not blend in the agar, and follow instructions in my roasted jalapeño cheese to cook it)
Recommended Products
As an Amazon Associate and member of other affiliate programs, I earn from qualifying purchases.