This delicious vegan ramen is made with an easy miso tahini broth for a rich and flavorful noodle soup. It's served with charred corn and carrots, and is quick and weeknight friendly!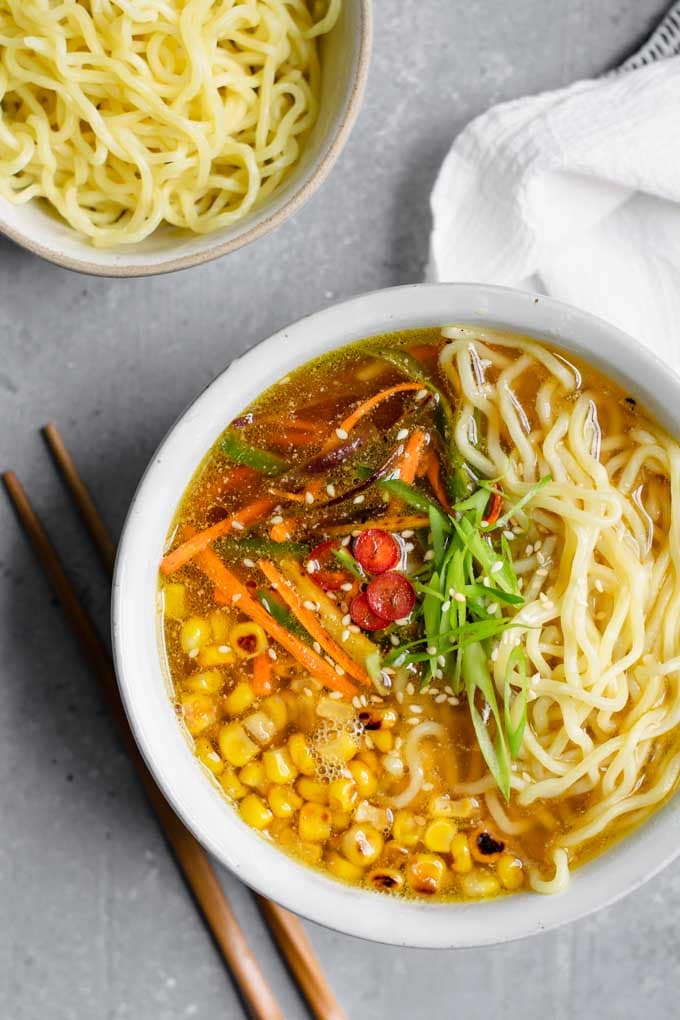 The first time I made ramen, it was a rather long process. I started with a homemade dashi broth, each component involved a lot of steps, and the whole process took a few hours. And the end result was fine, but nothing I needed to make again anytime soon.
But this ramen is something different. It came of a lazy clean out the fridge meal when I was craving something slurpy, salty, hot, and brothy. I wanted all the flavor without all the effort….