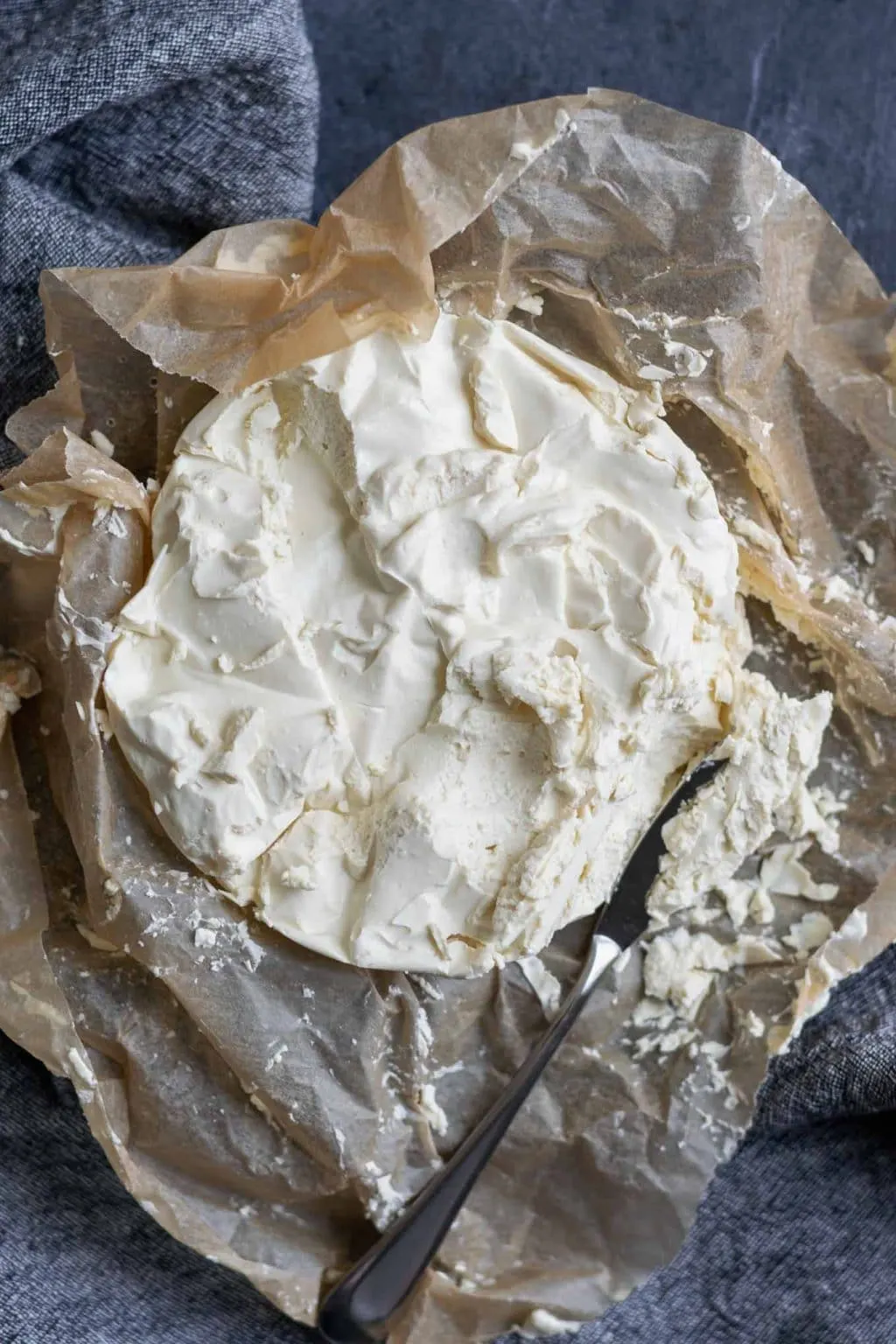 Do you crave creamy, soft, crumbly cheeses to go atop your tacos and salads? Or maybe to smear over a crusty piece of toast? Are you dreaming of a vegan version of queso fresco? Well I've got just the recipe for you!
For those of you who might not have encountered queso fresco before, it is a soft and mild tasting fresh cheese from, you-guessed-it, Mexico. It's a bit reminiscent of feta, goat cheese, ricotta, or paneer.
It often seen paired as a cooling contrast to heavier and spicier dishes (think enchiladas, tacos, huevos rancheros), or for added richness on lighter recipes like salads, roasted vegetables, or even crumbled atop soup. It's versatility makes it a great cheese to have stocked in your fridge.
So how do we make a vegan version of this seemingly perfect cheese? Well, it's tofu to the rescue! Now, hold up, before you run off at the mention of a tofu cheese, I need you to know I'm aware of your potential skepticism.
I've made a few tofu cheeses in the past, but have always found something to be lacking. Whether it was richness or acidity/tang or what I don't know. Then there's always this lurking beany tofu-flavor (you know the one) that I like, but just don't love in my cheese.
But knowing I wanted to create a queso fresco, with a creamy but crumbly texture, I knew I wouldn't find my answers in any nut-based cheeses. So I thought I'd give tofu another shot as a cheesy base. Plus I'd had such great results using it as a substitute for paneer lately, I felt confident I could turn this into the mild vegan cheese of my dreams.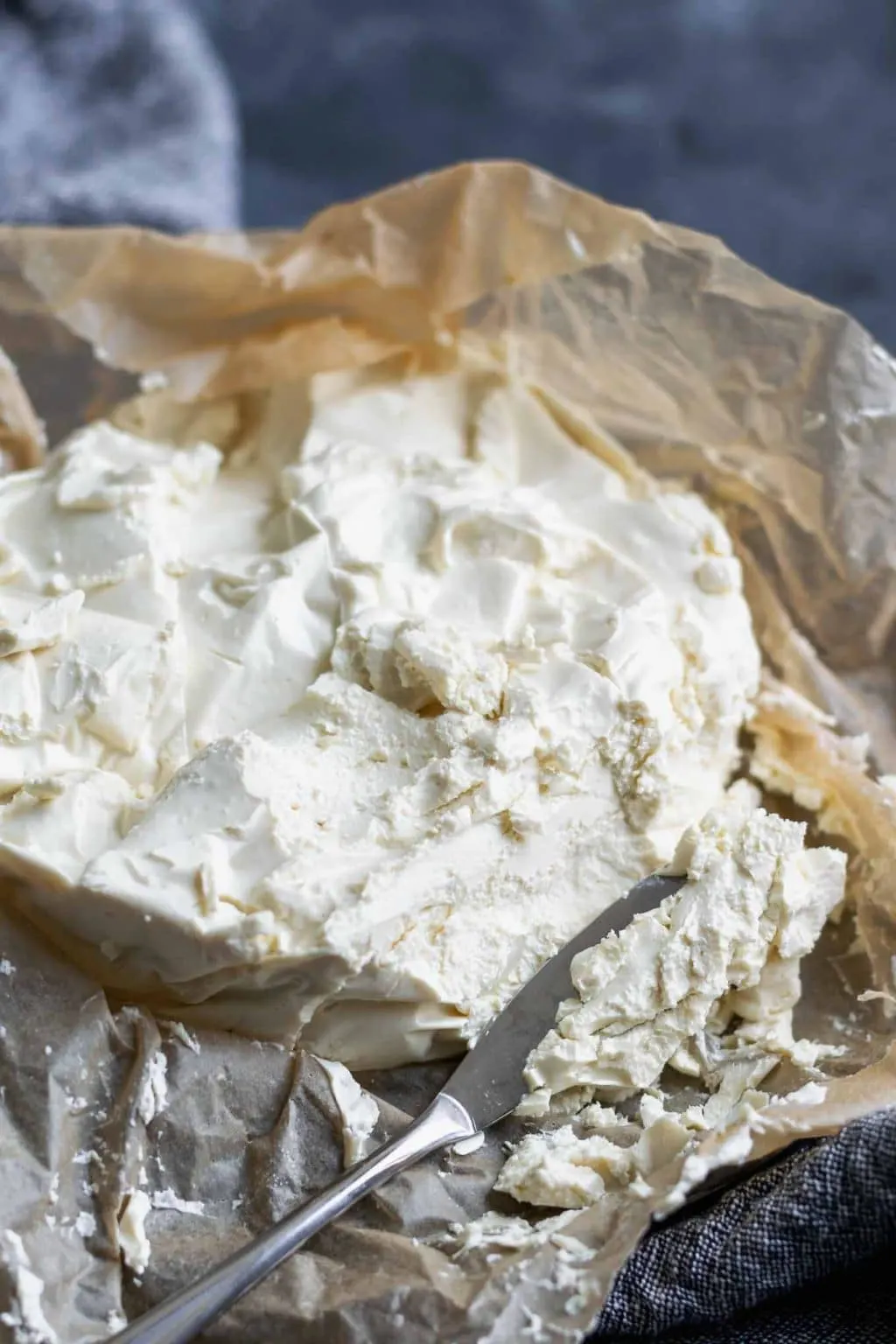 First things first, I wanted to minimize or remove that beany tofu flavor. To do so, I blanched the tofu in simmering salted water. This freshens the flavor and warms the tofu, turning it a little creamier and making it ready to blend smooth.
Warming the tofu also helps keep the second ingredient (coconut oil) from seizing up during the blending step. This step isn't absolutely necessary, especially if you are able to buy fresh tofu or don't mind that earthy flavor, but I preferred the versions I made with blanched tofu.
Secondly, while tofu is not lacking in fat, it has just ~1/5 of the fat of queso fresco (by weight, according to my non-exhaustive internet search). So if you want to mimic the texture of cheese, you need to add fat.
Specifically, in this cheese, refined coconut oil is what you want to use. Coconut oil is solid just below room temperature and firms up nicely in the fridge, assisting that crumbly texture. But when you eat it, the coconut oil melts from the heat of your mouth for a creamy experience. You'll want to use refined coconut oil as this is odorless and will not make your cheese taste coconutty.
Tofu and coconut oil combine to make the perfect texture, but we need to add some salt and tang. The salt is easy. We have infused the tofu with a little saltiness from the blanching step, but add a bit more. Queso fresco is less salty than feta, but tofu can take all the help it can get in the sodium department so we add a healthy 1 1/2 tsp of salt.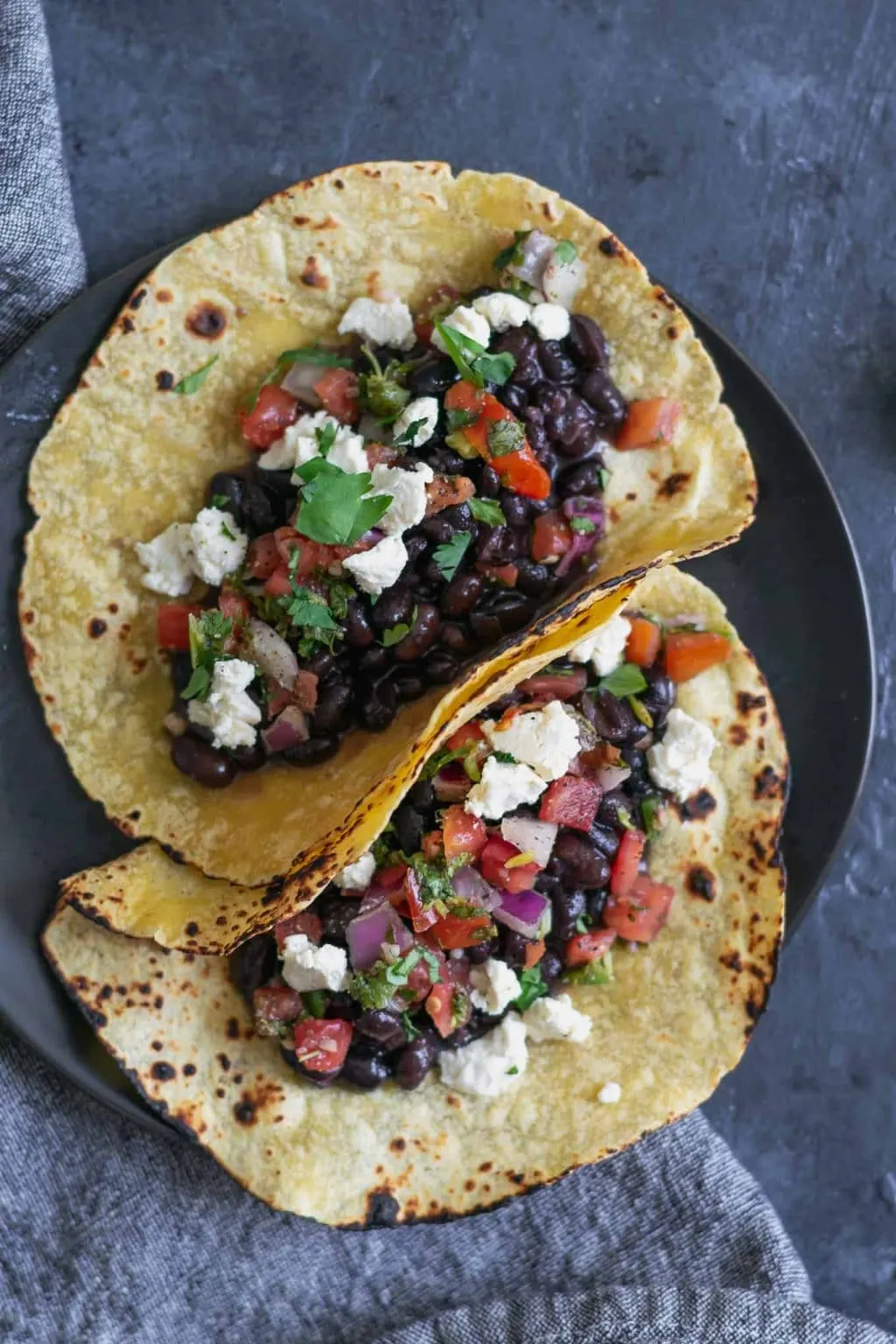 For the tang, I use a combination of apple cider vinegar (coconut vinegar would also be GREAT here) and lemon juice. The vinegar adds a mildly acidic tang that hints at cheesiness while the lemon juice brightens up the flavors and adds a second layer of citrusy acidity. We balance out this acidity with a sprinkling of onion powder. Dehydrated and granulated onion adds a sweetness and a bit of funkiness, perfect for the cheese.
Lastly I add that vegan magic ingredient, nutritional yeast. Nutritional yeast, or nooch as we affectionately call it, is the golden nectar of the gods. That is, assuming the nectar has been dehydrated and turned into savory, nutty, cheesy-tasting golden flakes. It adds that bit of vegan authenticity to the recipe… I kid. Mostly 😛 . But really, a little scoop of nutritional yeast adds some depth of flavor and cheesiness to the recipe.
I do hope you give this easy homemade vegan queso fresco a try! We were so pleasantly surprised by the results and have been using it on everything! I love it smeared onto toast, and it takes your tacos to the next level. I have even bought salad greens just to have crumbled cheese topped salads. I also want to try it on pizza, so hopefully you'll see that in the near future.
Let us know if you try it! And how you use it 🙂 . Leave a comment and rate the recipe below! And as always, don't forget to tag your recreations @thecuriouschickpea and #thecuriouschickpea on Instagram!
Like what you see? Follow along on Instagram, Facebook, and Pinterest!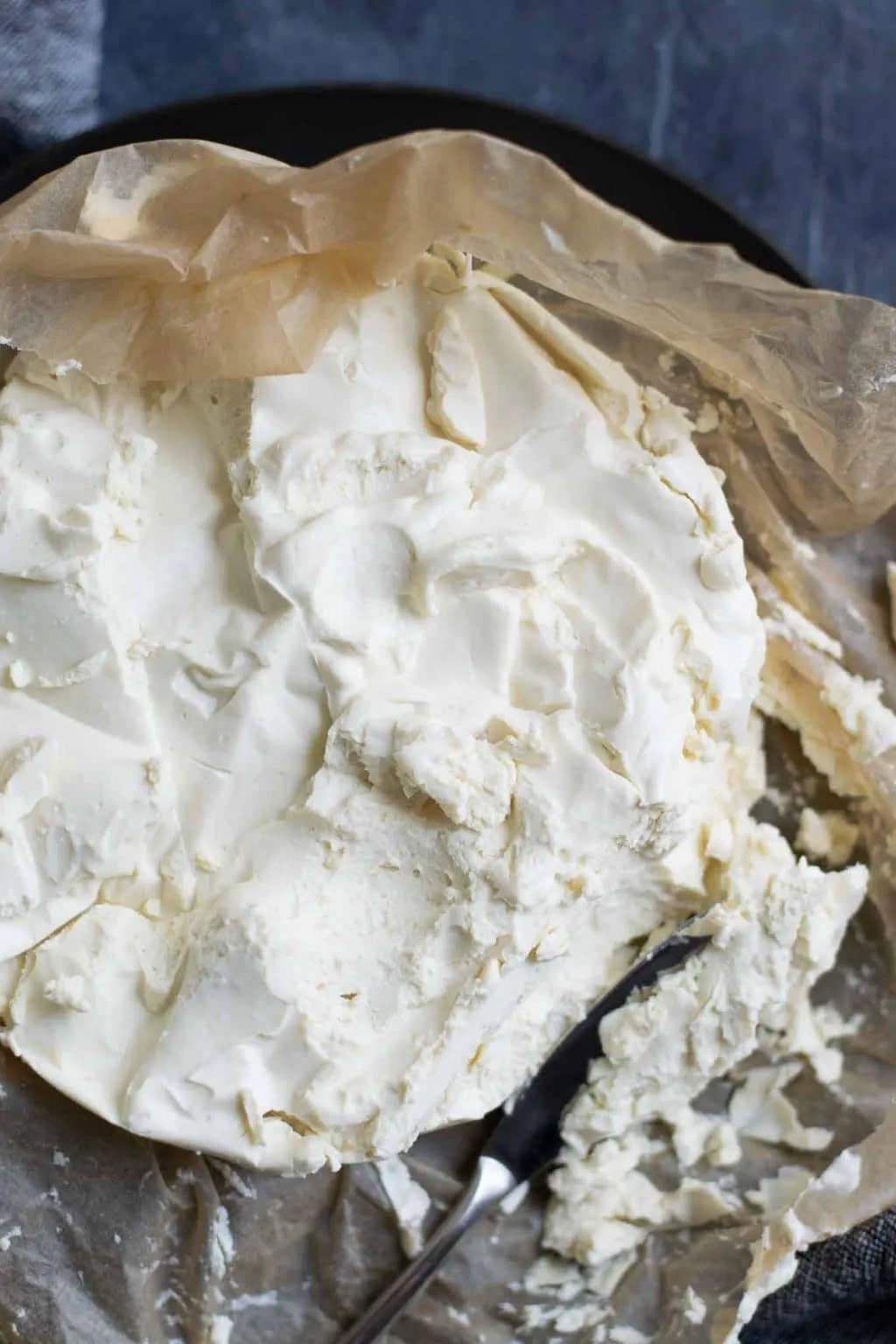 Notes:
You want to use water packed extra firm or firm tofu in this recipe. The amount of firmness (i.e. how much water content is left in the tofu) varies by brand, which means the texture will vary a little depending on the tofu you use. Personal preference may also vary, but I find if the tofu is too firm–such as in super firm tofu or some brands of extra firm tofu–it will make a dry queso fresco that is too crumbly. You can always add a small splash of soy milk in this case to try and correct for it.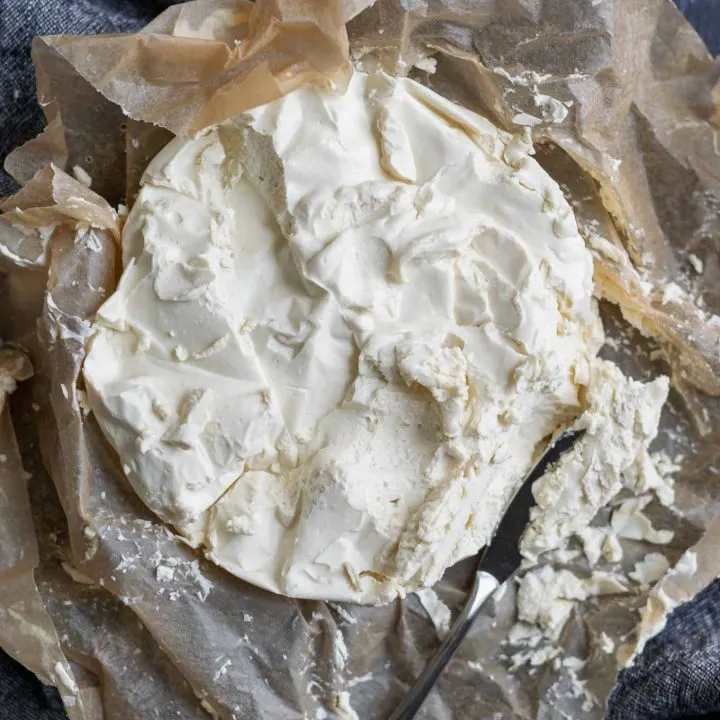 Easy Homemade Vegan Queso Fresco
Total Time:
6 hours
13 minutes
A crumbly, creamy, and fresh tasting vegan queso fresco. Perfect for topping salads, sprinkling on tacos, spreading on toast, and more! It's easy to make and so delicious.
Ingredients
1 quart salted water
1 lb extra firm tofu
1/2 cup refined coconut oil, melted
1 tbsp freshly squeezed lemon juice
2 tsp apple cider vinegar
1 tbsp nutritional yeast
1 1/2 tsp salt
1/2 tsp onion powder
Instructions
Bring 1 quart of water to a simmer and add about 1 1/2 tsp of salt to make salted water. Break or cut the tofu into large chunks and blanch it in the simmering salted water for 2-3 minutes. Drain, squeezing out extra water from the tofu for a more crumbly texture, and transfer the tofu to the blender.
Add the refined coconut oil, lemon juice, apple cider vinegar, nutritional yeast, 1 1/2 tsp salt, and onion powder to the blender and blend until smooth and creamy. Pause to scrape down the sides of the blender as needed.
Transfer the creamy cheese to a container and let cool to room temperature before covering and refrigerating. Chill until firm and crumbly in texture. This takes several hours, but gets even better after a day.
The queso fresco lasts about 1-2 weeks in the fridge.
Notes
Total time does not include the time to chill. For best texture let it chill for at least several hours before using.
Recommended Products
As an Amazon Associate and member of other affiliate programs, I earn from qualifying purchases.
Recipes ideas for the vegan queso fresco: